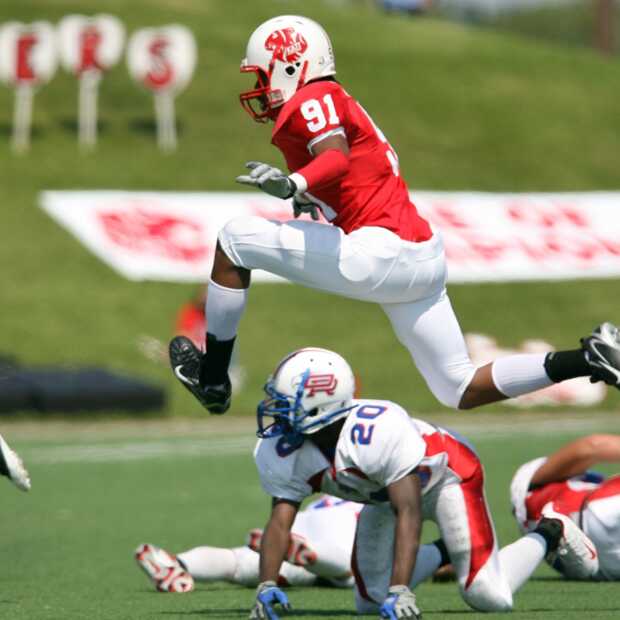 Early February, so also the Super Bowl is at the door again. It's been a year since the Kansas City Chiefs beat the San Francisco 49ers. And also the halftime show of Shakira and J LO was one to remember. By now, almost all Super Bowl LV commercials have been announced and released prior to the game. Time for an overview.
Super Bowl LV
Today, Sunday, February 7, the Tampa Bay Buccaneers and Kansas City Chiefs will face each other at Raymond James Stadium in Tampa, Florida. The Weeknd will host the Pepsi Halftime Show, and fans will have to enjoy themselves at home this time. Between all the sports and entertainment, there is also plenty of attention for the commercials.
Since more than 100 million people in the United States tune into the Super Bowl via traditional television or streaming services, commercials are in high demand. Companies know that there is no better time to reach a large audience than during the Super Bowl, so they are willing to pay for it. And a lot too. For such a 30-second commercial, companies will tick somewhere around $ 5.5 in 2021 or $ 5.6 million.
Below is an overview of all commercials, in no particular order. From GM and Klarna. Until Amazon and Cheetos. Plus Toyota and Uber Eats. In addition to all the commercials, there will also be plenty of teasers & trailers of upcoming film hits & series.
We will continue to update this article as more is known and during the Super Bowl.
Amazon – Alexa's Body (Michael B. Jordan)
GM – No Way Norway (Will Farrell)
Klarna Presents: The Four Quarter-Sized Cowboys
Bud Light – Legends
Cheetos – It Wasn't Me (Mila Kunis, Ashton Kutcher, Shaggy)
Doritos – Flat Matthew (Matthew McConaughey)
Logitech – Defy Logic (Lil Nas X)
Bud Light Seltzer Lemonade – Last Year's Lemons
Frito-Lay – 'Twas the Night Before Super Bowl
Pringles – Flavor Stacking Space Return
Squarespace – 5 to 9 (Dolly Parton)
Stella Artois – Heartbeat Billionaire (Lenny Kravitz)
Toyota – Upstream (Jessica Long)
Uber Eats – Wayne's World
Pepsi – The Walk
MTN DEW – Counting MTN DEW MAJOR MELON (John Cena)
M & M's – Come Together
Guinness x Joe Montana – GOAT
Rockstar Energy x Lil Baby – Spotlight
Dexcom – Rant (Nick Jonas)